Why the Hyundai Kona Shines
If you're looking for a new SUV that's compact and versatile, the good thing is that you have more than a few options. If you also want something modern, fun, and affordable on top of everything else, you'll love what the Hyundai Kona has to offer. It's one of our most competitively priced vehicles at Medlin Hyundai in Rocky Mount, and it has a range of amenities you're sure to appreciate. Its combination of features makes it an attractive vehicle on several levels, and it stands out with its sporty and youthful flair.
New Hyundai Kona for Sale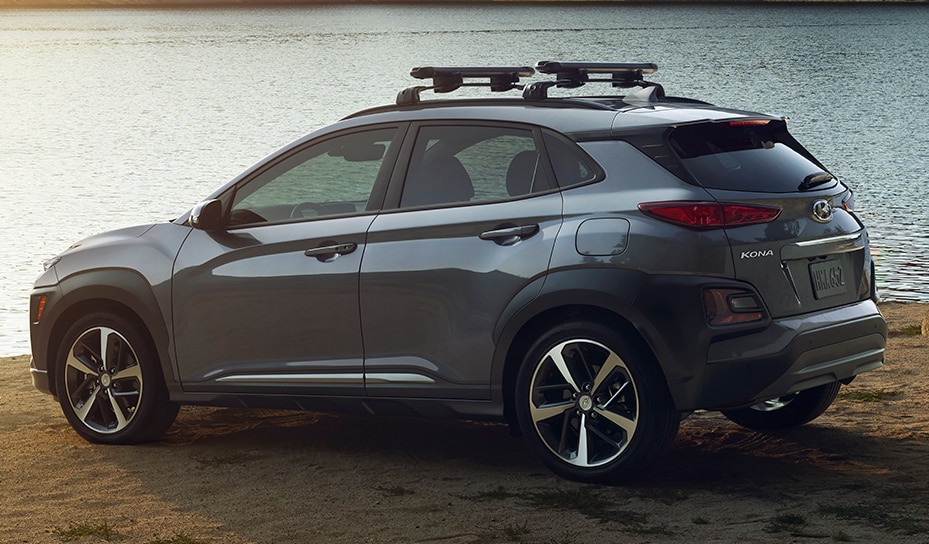 Performance
We carry multiple trims of the Hyundai Kona. The SE, SEL, and SEL Plus are all powered by the same type of engine, which definitely comes with enough horsepower for most drivers. If you prefer having a more spirited ride around Goldsboro, the Limited and Ultimate will better satisfy you. They run on turbocharged engines that have a lot more kick, and they also have sportier transmissions.
With any trim, front-wheel-drive is standard, and all-wheel drive is optional. The suspension system improves handling, whether you're going over bumpy roads, climbing mountains, or taking tight turns around Raleigh. Further, each Kona has several stability systems built into it so that you'll be steadier on the roads. As necessary, components under the hood can compensate for when you might be experiencing any loss of traction.
Interior
Inside the Hyundai Kona are two comfortable rows of seating. The cargo space in the back is large enough to hold all kinds of items, and the rear seats can be folded down to create more room. Having a split rear seatback can be nice for those times when you have longer pieces of cargo to carry but also need room for one or two passengers in the back. Seating material can be cloth or leather, both of which look stylish and are comfortable, and high-end features like power seats and heated front seats are integrated into the higher trims.
From the steering-wheel-mounted controls to the climate control system, everything has been designed with your convenience in mind. All of our Hyundai Konas come with smartphone compatibility and sizable touchscreens, giving you access to your contact information, downloaded songs, and more.
Higher trims have more technological advantages, including navigation, wireless charging, and even larger touchscreens. Having all of these components at your fingertips can make a big difference in how enjoyable any drive can be. Whether you're going on a long road trip or simply going to the local grocery store, you'll be able to stay connected and entertained. The Kona is a wise choice because it comes with a lot of modern touches that you might not otherwise see in such a budget-friendly SUV.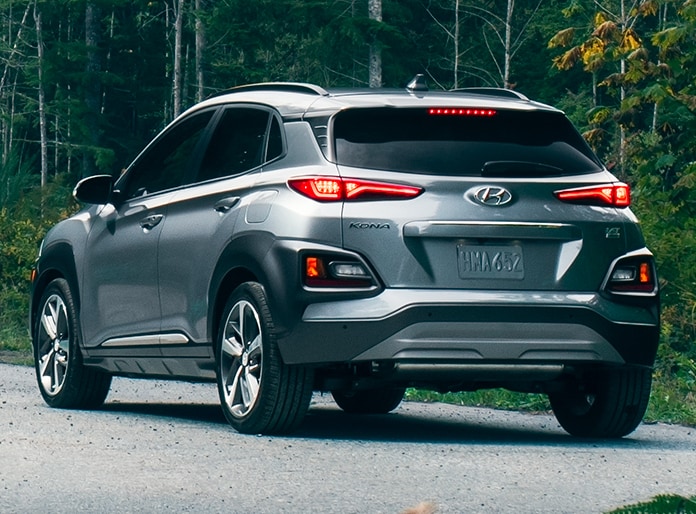 Safety
As you drive your Kona around Greenville, NC, you can feel confident, knowing that your SUV is safe and reliable. There's a number of airbags placed in strategic locations in the cabin, and anti-lock brakes and the tire pressure monitoring system are other key elements.
What's great about the Kona is that it has a few driver-assist systems as standard components. Your vehicle can be proactive in preventing you from veering out of a lane or accidentally rear-ending the car in front of you. On higher trims, you'll have more advanced systems, so you'll be more aware of vehicles in your blind spot. You'll also have several mechanisms that you can use to make parking a more precise process.
See the Hyundai Kona at Medlin Hyundai
At our Hyundai dealership near Wilson, NC, we always look forward to answering questions from potential customers, as it's our job to help people make smart decisions on their next new SUV. Reach out to our team if you'd like more information about the Hyundai Kona, our current specials, or if you'd like to schedule a test drive.