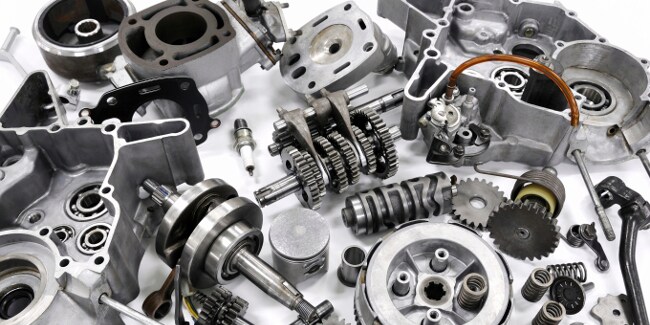 Medlin Hyundai is here to ensure that only authentic Hyundai parts are used to repair or enhance your car. Our dealership in Rocky Mount, NC, has the Mopar parts and accessories you want. If you're interested in learning more about the available Hyundai OEM parts specials, then continue reading. Feel free to call (800) 305-3408 if you have any questions regarding the available Mopar parts or services our dealership offers.
Mopar Parts
Always be confident that Medlin Hyundai will provide you with the authentic Mopar parts that your Hyundai needs. Whether you're in need of a repair or are wishing to elevate your Hyundai, our Mopar parts are not hard to obtain. Simply buy the Hyundai auto parts online by completing our order form. We'll notify you when your parts have arrived and will install them for you.
Parts Specials
Are you in need of Mopar parts, but are afraid you won't be able to afford them? No worries! Our dealership  offers a number of special offers on the parts that keep your Hyundai vehicle running in tip top shape.
Order Hyundai Parts near Wilson, NC
Ready to invest in the Mopar parts you need for your daily drive? Complete our online parts form to get started on fixing your Hyundai. You can also order the Hyundai parts you need by contacting our service department at (800) 305-3408.
Serving Drivers near Goldsboro, Roanoke Rapids, Greenville NC and Wilson NC, and Raleigh, NC
Medlin Hyundai is located in Rocky Mount, NC, but our experts serve many communities. If you live in the Goldsboro, Roanoke Rapids, Greenville NC, Wilson NC, or Raleigh, NC, areas, then our team is ready to assist you with any part service you have. Our modern facility has everything necessary to install the parts you want, all for a price you'll love. If you have any questions regarding the ordering or installation of any Hyundai parts, please give our department a call at (800) 305-3408.